General
The Lava Fields No. 5 Course at Mission Hills Haikou Golf Club
Natural, Rugged Golf Course Similar to The Blackstone Course.
Wide Fairways Emphasizing Angles of Attack Into The Green.
Closely Mown Chipping Areas Around The Green.
Large Rugged Waste Bunkers Creating Interesting Angles and Carries off the Tee

6,103 SF (567 Square Meters), Average Green Size

50 Yards, Average Fairway Width
Golfing Package at The Lava Fields, 72 clubs: CNY1450/18 holes,Saturday & Friday CNY1450/18 holes, single-player supplement at CNY100/10 holes,valid till Sep, 2023.
More about the Lava Fileds Course
While similar in many respects to the Tournament Course with its irregular lines of turf and wild bunkering, Lava Fields presents far less tree cover. There is a feel of expanse that creates a big look and the black rock and sand dominate the landscape like no other course in the world. At 7400 yards, it too is capable of hosting significant events.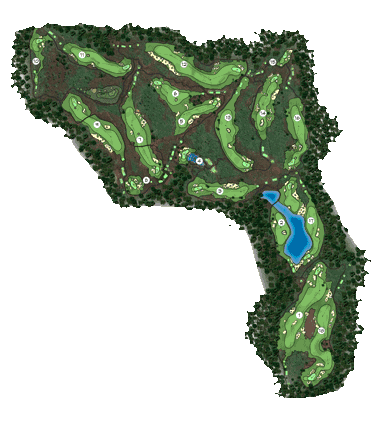 More Mission Hills Courses:
Golfing Package at The Lava Fields, Mission Hills Golf Club Haikou